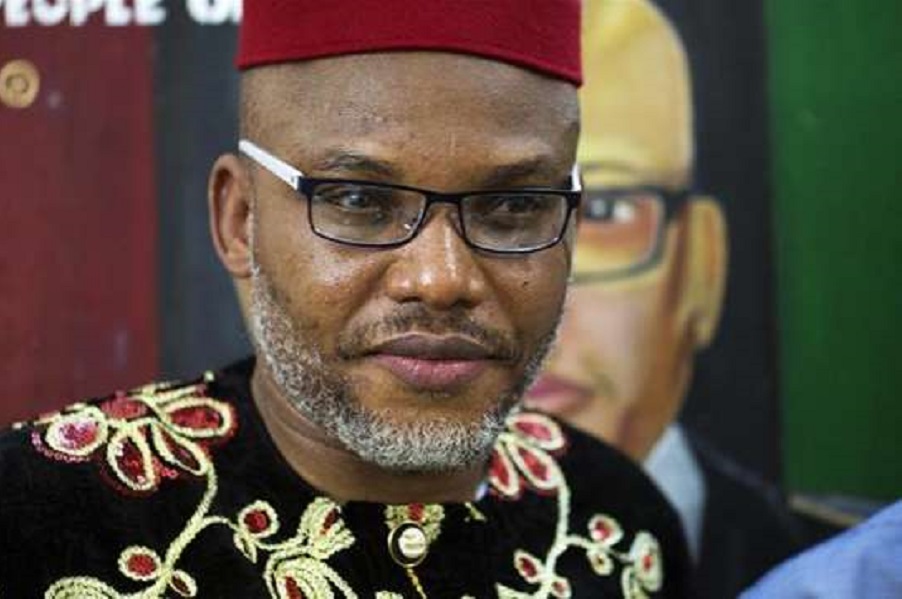 12th December, 2017
THE EUROPEAN UNION REPRESENTATIVE,
21 CRESENCENT , OFF CONSTITUTION AVENUE,
CENTRAL BUSINESS DISTRICT,
ABUJA.
Your Excellency,
Prolonged Detention And Unjust Denial Of Medical Attention For Benjamin Madubugwu
We are solicitors engaged by BENJAMIN MADUBUGWU called "our client" on whose standing instruction we write this letter.
Our client was arrested on 28th day of October, 2015 from his home town in Ubuisiuzor in Ihiala Local Government Area of Anambra State by the Operatives of the State Security Services in a Gestapo style operation and moved to Abuja, Nigeria Federal Capital Territory and consequently charged to court on a two count charge of conspiracy to commit treason and unlawful possession of fire Arm, charge for which the Federal Government of Nigeria has not called a single witness to prove since the date of arrest of our client till today.
Your Excellency, on the 17th day of October, 2017, His lordship, Honorable Justice B. F. M. Nyako of the Federal High Court No. 3 sitting in Abuja ordered that our client be allowed access to a Medical Practitioner of his choice consequent upon which a Consultant General/Laparoscopic Surgeon attached to the Federal Medical Centre, Jabi – Abuja was requested to see our client in prison.
It took the prison authority two weeks before they could allow our client to see his doctor.
Upon medical examination of our client in prison in the presence of two other medical doctors attached to the Kuje Prison, a medical report was issued, a copy of which is attached for your reference.
Sir, the Consultant Doctor's evaluation of our client revealed that our client has the following medical conditions which we believe is life threatening:
Three months history of recurrent painless rectal bleeding.
Recurrent Acute Asthmatic attacks.
Blood pressure of 160/100 MMHg.
Poorly controlled Hypertensive Asthmatic conditions.
The consultant Doctor further recommended an evaluation outside the prison with "colonoscopy/barium enema to ascertain the etiology of bleeding and subsequently have a definitive treatment."
Despite this seemingly life threatening medical condition and the fact the we have filed a motion for our client's bail to which we attached an affidavit of urgency as well as the medical report and a letter requesting for an urgent date to hear our application, the Federal Government and its team of lawyers chosed to attend conferences and seminars at the expense of the life of our client and the justice of the case.
We have be labored your good self with the above details to equip you well enough to intervene on behalf of our client by all diplomatic means and to impress it on the Federal Government of Nigeria that only the living can stand trial as our courts have always held.
We strongly believe that our client is allowed to die gradually because of the fact that he is an Igbo man and for daring to seek self determination in line with the constitution of Nigeria and the African Charter on Human and Peoples Rights.
Your Excellency, it is important to note that while the Federal Government uses its influence, powers and authority to deny our client access to good medical attention, the individuals who constitutes the Federal Government visits your countries and enjoy your medical facilities. This is most unjust and we are convinced that your Government and people will frown at such attitude.
The suit against our client has been adjourn consequently on two occasion due to the absence of the lawyers from the office of the Attorney General of the Federation thereby frustrating the hearing of our application on the need to release our client to attend to his health especially where our prison facilities could not handle his condition.
Your kind intervention is solicited else our client may die before his trial.
Thank you as we await your prompt consideration of our letter.
CC.
MR EDWARD KALO,
THE RESIDENT REPRESENTATIVE,
UNITE NATIONALS NGERIA,
19 T.Y DAN JUMA SIR,
ASOKORO, ABUJA.
THE CHAIRMAN,
ECONOMIC COMMUNITY OF WEST AFRICAN STATES,
ASOKO ABUJA.
THE HIGH COMMISSIONER,
CANADIAN HIGH COMMISSION, 1300G, PALM CLOSE CENTRAL BUSINESS DISTRICT, ABUJA.
THE HIGH COMMISSIONER,
BRITISH HIGH COMMISSION,
19 TORRENS CLOSE, MAITAMA, ABUJA.
Yours faithfully,
P.A.N Ejiofor, Esq,
(Solicitor)
Publisher: Prince Richmond C Amadi