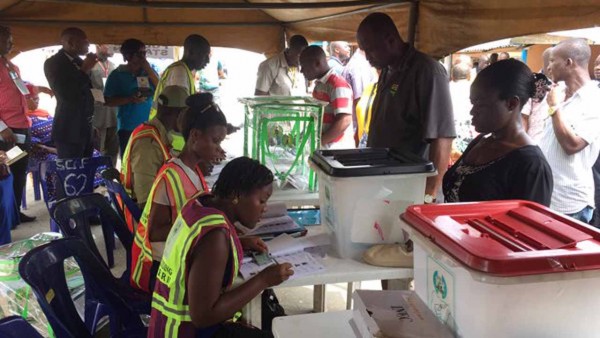 Voters in Anambra State will elect their next governor today. Once part of the short-lived secessionist state of Biafra, independence advocates have urged a boycott of today's election.
With both the military and the government controlled by Muslim-dominated northern states, the independence movement is resisting the marginalization of the predominantly Christian Igbo people.
To prevent another civil conflict, Igbo elders have called on the federal government to restructure Nigeria's geopolitical boundaries to more fairly represent the Igbo people. In Anambra, the elders have endorsed Osita Chidoka to champion this message as governor.
An advocate of a united Nigeria, Chidoka mirrors the leaders' position on a restructuring of power, framing his governorship as a bridge between secessionist movements and the Federal Government. While the incumbent Chief Willie Obiano has a high performance rating, Chidoka has performed well in debates and stands a good chance of taking office.
Despite pressure from activists, voter turnout is expected to be strong. Importantly, today's vote will send a message that political reform is a keystone issue for the Igbo heading into 2019 general elections.
Culled: http://www.foreignbrief.com/daily-news/biafran-nationalism-underpins-local-elections-nigerias-anambra
Publisher: Prince Richmond C. Amadi